Softpro Computer Training Institute in Mumbai
Founded in 1992, Softpro Computers has been imparting Computer Courses to some of the Largest Multi-National Companies in India, we are a leading Computer Training Institute in Mumbai.
Softpro is a reputed Computer Training Institute of Mumbai, with over 35893+ professionals trained and 27 years of reputation for imparting Quality Education in 43 different Computer Courses: Professional, Short term, Career driven, Job & Business Oriented courses for Students, Professionals, Businessmen, Homemaker, as well as for entire family in the field of Office Automation, MS office, Advance Excel, Internet Technology, Web Designing Courses, Graphic Designing, AutoCAD Training, 3D Max Training. Top Class computer courses are provided in our centres. Our Computer Training Institute has over 100 Computers in total in all our computer training classes.
We aim to provide Professional & Friendly Learning Environment in Latest Software & IT Computer Courses.
We are proud to have one of the best set-ups in the Industry. Quality Education Since Last 27 Years! Undoubtly the Best Computer Training Institute in Mumbai.
We offer Fast-Track Computer Courses to students who wish to complete their learning in a short period. We have High Emphasis on Projects and Live Assignments.
Do Visit us,
Dedicated Softpro Staff & Management.
POONAM MASHRU
CEO & Co-Founder at Softpro Computer Education.
Ms. Poonam Motiani is in the Industry of IT Education since 1992. She has extensive experience in developing and implementing Industry recognized training programs on various Digital platforms. She has also managed to design extensive training courses for Corporates including Blue-Chip Companies like Tata Services, Crompton Greaves, Blue Star, IDBI Bank, Bank of India and many more. Since the past 12 years, she has been the pioneer in introducing a comprehensive training program in Digital Marketing, Digital Marketing Training Institute is recognized by many Corporates and students who want to enter the field of Digital Marketing as the Premium Training Center in this field.
Blog: www.poonammashru.com
Ask on Quora: www.quora.com/profile/Poonam-Mashru-Motiani
Follow me on Twitter : @poonammashru
Follow me on Facebook : @poonammashrublog
LinkedIn : www.in.linkedin.com/in/poonammotianimashru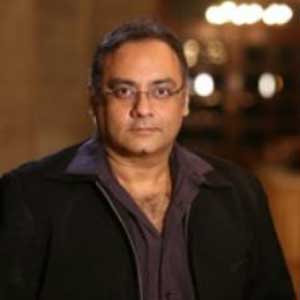 DIPEN MASHRU
Co-Founder at Softpro Computer Education.
Mr. Dipen Mashru is one of the co-founders of the well-recognized DMTI a division of Softpro Computers. MBA graduate in Marketing from Australia, he has been instrumental in executing computer training programs for many Corporates including Blue Chip companies like Ashit C Mehta, Tata Sons, Indian Navy, Maharashtra State Co-Operative Bank, Union Bank of India and many more. He is the Head Trainer of the Premium Digital Marketing Course of Softpro. He is Google Certified and has also conducted workshops in Digital Marketing for Companies like Godrej and Boyce, Training institutions like Sydenham College of Management and many more.
Blog: www.digitaldipen.com
Ask on Quora: www.quora.com/profile/Dipen-Mashru
Follow me on Twitter : @digitaldipen
Follow me on Facebook : @digitaldipen
LinkedIn : www.in.linkedin.com/in/digitaldipen
• Change of Timing provided
• High Emphasis on Projects & Assignments
• Courses prepare you for LEADERSHIP position in IT Industry
• Highly Trained, Experienced & CERTIFIED FACULTY
• Lab open from 7:30 am till 9 pm
• The concept of More YOU Learn, Less YOU pay !
• Industry Researched & Recognised Courses
• Friendly, Supportive, Patient & Qualified Faculty.
• We teach in English, Hindi & Marathi.
• Most of All, Value for Money.
• One Computer One Student
• 10 Computer Labs with over 100 Computers in 2 Centres
• 100% Online Practical Sessions
• Honest Counselling: Choose the Right Course @ Right price
• Employment Guaranteed Courses
• Concept of: More YOU Learn, Less YOU pay
• Original, Legal & Official Software from Microsoft
• Autodesk 3DS-Max, Corel Corporation, Adobe.
• Small Batches 7-10 Students leads to Personal Attention
• Break or Leave granted for Exams and Holidays
Dadar Branch
Address: B/2, Vimal Udyog Bhavan, 1st Flr, Opp. STARCITY Cinema, Near RUPAREL College, Nr Matunga (West) Station,10 Min from Dadar West Station, (Come from the Dadar Phool Market towards Ruparel College), Mumbai- 400016.
Tel: 24222726 / 24301112 / 24222730
Mobile : 9833900330 / 110 / 9930375161
Monday to Friday :- Morning 9:00am to 8:00pm
Saturday :- Morning 9:00am to 7:30pm
Dadar Branch Location
Andheri Branch
Address: PEARL PLAZA, 7th Floor, Office No.704, Just OUTSIDE ANDHERI WEST STATION – NEXT TO New MCDONALD. ONLY 1 Min. Walk from Andheri (W) Station, Mumbai- 400058
Tel: 26700893
Mobile : 9820936176 / 9324347326
Monday to Friday :- Morning 9:00am to 6:30pm
Saturday & Sunday :- Morning 9:00am to 5:00pm
Andheri Branch Location